<!center><!video controls controlsList="nodownload" src="/video/Gameshows.mp4"><!/center><!br> <!center><!img src="/2021/images/menu/review.jpg"><!/center><!br>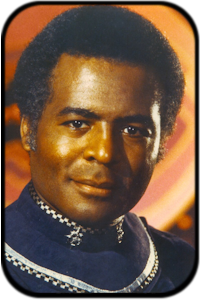 TERRY CARTER
CELEBRITY GUEST



Terry Carter gained theatre experience in several productions on the Broadway and off-Broadway stage. His Broadway credits include playing the male lead opposite Eartha Kitt in the play Mrs. Patterson and performing the title role in the musical extravaganza Kwamina.

From 1965 to 1968, Carter worked as a weekend newscaster for WBZ-TV in Boston, where he became an anchor-reporter. Some sources said he was the world's first black TV newsman. During his three-year stint, he also served as New England television's first black opening-night movie and theater critic. Although WBZ said he resigned from the station, Carter told the black press that had been fired, because Westinghouse (which owned WBZ) objected to his personal involvement in numerous community projects. His departure left Boston without any black TV news reporters.

Carter also acted in numerous TV series, specials, and theatrical films. Carter was a regular cast member of The Phil Silvers Show (popularly known as Sergeant Bilko), appearing as Pvt. Sugie Sugarman in 91 episodes between 1955 and '59. Carter played boxer Rosie Palmer in a 1964 episode of the ABC drama Breaking Point. In 1965 he was the only black actor to have a role in the World War II drama Combat!. He played the part of Police Officer Tuttle in the 1974 children's film Benji.

He is best known internationally for his co-starring role as Colonel Tigh in the popular science-fiction TV series Battlestar Galactica. He was originally cast as Lieutenant Boomer, but was cut following a roller skating accident that fractured his ankle. After replacing Carter with Herb Jefferson, Jr., producer Glen A. Larson instead offered Terry Carter the role of Colonel Tigh, second in command of the ragtag fleet of starships.
Carter also starred as Dennis Weaver's partner, ''Sergeant Joe Broadhurst'' in the detective series McCloud for seven years. He played opposite Pam Grier in the motion picture Foxy Brown. He played the role of CIA chief ''Texas Slim'' in Hamilton, a multinational action-adventure Swedish film (1999). More recently, Carter had a recurring role in Hotel Caesar, Norway's most popular soap opera, as Solomon Tefari, an Ethiopian businessman and father of one of the main characters.



---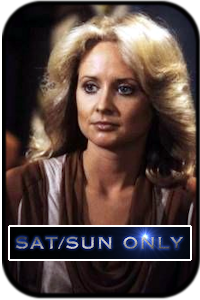 LAURETTE SPANG
CELEBRITY GUEST



Laurette Spang signed a 7-year contract with the Universal Studios in 1972. She had a succession of guest-starring roles in television series including Emergency!, Adam-12, The Streets of San Francisco, The Six Million Dollar Man, Happy Days, Chase, The Secrets of Isis, Charlie's Angels and Lou Grant. Spang also appeared in the television movies Short Walk to Daylight, Runaway! and Sarah T. - Portrait of a Teenage Alcoholic. She co-starred in a production of Winesburg, Ohio on KCET's Hollywood Television Theatre.

Towards the end of her contract with Universal Spang was cast as Cassiopeia in the Battlestar Galactica pilot movie, ''Saga of a Star World''. An initial draft of the script had her killed off in the pilot film, in which the reptiloid Ovions consumed her, almost cannibal-style. However, the character survived and the network kept her on in a regular role in the subsequent weekly series, but ''Standards and Practices'' (network censors) forced a change of profession upon her. The censors would no longer allow her to be a socialator, so Glen Larson and Donald P. Bellisario had her character become a medtech in the series, beginning with ''Lost Planet of the Gods, Parts 1 & 2''.

Spang's later acting performances were in The Love Boat, Fantasy Island, The Dukes of Hazzard and Magnum, P.I.. She took a de facto retirement from acting in 1984, though she made a brief appearance in the 2007 horror film Plot 7, which also featured her by-then husband John McCook. In 2002, Spang appeared in the Battlestar Galactica episode of Sciography documentary series on the Sci-Fi Channel in 2002. In 2003, she appeared in another Battlestar Galactica documentary included as an extra feature in the DVD box set of the series released for the series' 25th anniversary.


---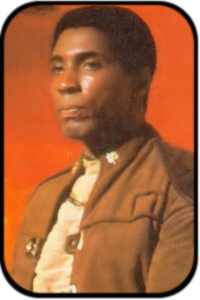 HERBERT JEFFERSON JR.
CELEBRITY GUEST

Veteran actor Herbert Jefferson Jr. is known to many as Lieutenant Boomer from the original ''Battlestar Galactica''. In a career spanning over 5 decades, Jefferson was also a series co-star in the award winning Novel for Television ''Rich Man Poor Man'' opposite Nick Nolte, as well as it's sequel, ''Rich Man Poor Man Book II''. He also co-starred in the Revolutionary War mini series ''The Bastard'', the western series ''The Yellow Rose'' with Sam Elliott and Cybill Shepard, and ''The Devlin Connection'' with Rock Hudson.

Jefferson has also guest starred in scores of episodes of series TV over these years, including ''ER'', ''Sister,Sister'', ''Hill Street Blues'', Airwolf'', ''The Fall Guy'', ''Knight Rider'', ''T.J. Hooker'', ''Quincy'', ''The Streets of San Francisco'', ''Police Story'', ''McCloud'', ''The Dukes of Hazzard'', ''The White Shadow'', ''Rod Serling's Night Gallery'', and ''Mission Impossible'' to name but a few. His most recent recurring TV role was of Police Chief Price on the NBC Soap Opera ''Sunset Beach''.

His notable feature film credits include ''Apollo 13'', ''Outbreak'', ''Detroit 9000'', ''Black Gunn'', ''The Slams'', and most recently, the independent film, ''Star Trek: Renegades'' as Admiral Satterlee.

Jefferson's extensive legitimate Theater credits (his first love) include two Pulitzer Prize winning Plays, ''The Great White Hope'' and ''No Place To Be Somebody''. He was directed by Academy and Tony Award winner Mike Nichols in the critically acclaimed David Rabe play ''Streamers'', originating the role of ''Roger''. The play went on to win many awards, including the ''Best New American Play of the Year'' Award by the New York drama critics.

Herb is a New York trained actor studying at The Herbert Bergof Studio, The Actors Studio with Lee Strasberg, and is an Alumnus of New York's historic American Academy of Dramatic Arts. He has appeared in productions on Broadway, Off Broadway, Off-Off Broadway and Regionally. In his spare time, Jefferson has been and continues to be an active supporter with the U.S. Military by way of The USO, The IAVA, The Wounded Warrior Project, Operation Stand Down, U.S. Navy Public Affairs, and The United States Marine Corps Reserve Toys for Tots Program. Herb has also been a coach, awards presenter, and ambassador for The Special Olympics from 1974 to present.



---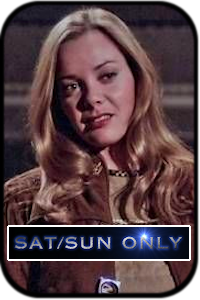 ANNE LOCKHART
CELEBRITY GUEST

Anne Lockhart was initially chosen by Glen Larson, who sent her a very preliminary script, for a role in the 1978 television series Battlestar Galactica. She rejected the role initially, as the character wasn't that strong. Later, Glen wrote a new part just for her, with a much stronger character named ''Sheba''. After reading the first 25 pages of the script ''The Living Legend'', she accepted immediately.

She was a favorite of Glen Larson, and appeared in many of his other television series including The Hardy Boys/Nancy Drew Mysteries, B.J. and the Bear, Buck Rogers in the 25th Century (where she played two characters, ''Jennifer/Leila Markeson''), The Fall Guy, Knight Rider and Airwolf. She did two episodes of Magnum P.I.: in one episode she plays the younger version of her moms character, in the other she plays a younger version of herself.

She reunited with Noah Hathaway (who played ''Boxey'' in Battlestar Galactica) in the movie Troll, which also included her mother June Lockhart. She reunited with Donald Bellisario (Battlestar Galactica's producer and writer) in episodes of Airwolf, Quantum Leap and JAG. Anne worked again with Dirk Benedict (who played ''Starbuck'' in Battlestar Galactica) as ''Sylvie'' in his movie Cahoots which she also co-produced. They also worked together on War of the Worlds, which Anne produced and won a REP Award for ''Best Production of a Drama''. She appeared as the sister of another Battlestar Galactica alumni, Jane Seymour (who played ''Serina'') in Dr. Quinn, Medicine Woman.

She appeared with Star Trek actors George Takei (Sulu) and James Doohan (Scotty), as well as Randy Quaid in the monster spoof Bug Busters.

Anne's other notable film work include Slashed Dreams, Just Tell Me You Love Me, Young Warriors, E.T., Risky Business, The Oasis, A Dog's Tale, Daybreak and Disconnected. Her other notable television credits include Happy Days, Barnaby Jones, Emergency, Police Story, CHiPs, The Incredible Hulk, Voyagers, Murder, She Wrote, New Love American Style, Simon & Simon, Walker, Texas Ranger and L.A. Heat.



---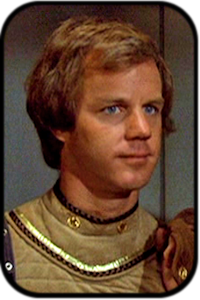 JACK STAUFFER
CELEBRITY GUEST

Jack Stauffer has worked professionally in the television, film, and stage industries for fifty years.

A long time veteran television actor, Jack is best remembered for creating the role of Chuck Tyler on ABC's award winning daytime serial ''All My Children'' and as Bojay on the original ''Battlestar Galactica''.

Over his long career, Jack starred in pilots for his own television series: ''Alex and the Doberman Gang'', ''The Incredible Island'', and ''Mobile Medics'', appeared in Emmy Award movies of the week such as ''Police Story'' and 'Eleanor and Franklin'', starred in the feature ''Mission Galactica'' and co-starred in the feature film ''Chattanooga Choo Choo''. He also made guest appearances on over sixty different prime-time television shows, mini series, and movies of the week all the way from ''The Streets of San Francisco'' to ''Melrose Place''. He has also filmed over 250 commercials.

In January 2019 Jack will star in a SAG short film entitled ''The River'' getting to portray the vengeful patriarch of a crime family. In 2014, Jack starred in the SAG short film ''Sons of Guns'', playing a sadistic former Nazi in a dark comedy about the reincarnation of Adolf Hitler. The film has won awards at several film festivals and Jack received a best supporting actor nomination at the 2016 Santa Monica International Film festival. In 2013 Jack co-starred in the SAG short film ''The Right Regrets''. This film was also entered in several film festivals and earned awards.

In December 2018 Jack was one of the stars in the world premiere of David Copperfield ... The Musical. This was the first ''workshop'' step in an attempt to bring a major new historical musical to the Broadway stage. Over the years Jack performed regularly in many Southern and Northern California theatre venues. He co-starred in ''My Fair Lady'' with Broadway and Los Angeles ''Phantom of the Opera'' star Dale Kristien. Other favorite starring roles include ''The Music Man '' (four times), ''Oliver'', ''Annie Get Your Gun'', ''Guys and Dolls'', ''Fiorello'', ''Can Can'' and ''Mister Roberts'' which he has starred in three times and directed twice.

In late 2000 Jack left his home of twenty-five years in Los Angeles and relocated to the Monterey Peninsula. There, he quickly established himself as both an actor and a director. In 2001 he starred at the Magic Circle Center in their productions of ''Sylvia'' and ''Accomplice'' breaking that theatre's attendance records on both occasions. Since then he has starred in ''Philadelphia Story'' at Western Stage, in William Mastrosimone's ''Cat's Paw'' at the Carl Cherry Center for the Arts, and in ''The Retreat From Moscow'' for Pacific Repertory Theatre. In 2008 Jack became associated with the Hapgood Theatre in San Francisco. He starred in the 2008 season opening production of ''Death of a Salesman'' which area reviewers acclaimed as ''unforgettable'', poignant, and a top notch production''. These same critics also hailed Jack's performance as ''electrifying and riveting''. Jack also directed Hapgood Theatre's 2009 season opening production of ''The Odd Couple''.

On the Monterey Peninsula Jack was a resident director for the Magic Circle Theatre from 2002 until its demise in 2005 and resumed that position when the theatre was resurrected from 2010 - 2014. His productions include : ''Lend Me A Tenor'', ''Black Comedy'', ''Over The River And Through The Woods'', ''Don't Dress For Dinner'', ''Nobody's Perfect'', ''Lettice and Lovage'', ''Rumors'', The Fox on the Fairway'', and ''Deathtrap''. These productions, garnering smash reviews and hailed by more than one newspaper as being among the best comedies ever presented on the Monterey Peninsula, completely sold out and had to be extended. In 2006 he was at the helm of Pacific Repertory Theatre's ''The Full Monty''. This production broke the attendance record for the theatre and was hailed as one of the best productions in the theatre's history. Other musicals include ''A Funny Thing Happened On The Way To The Forum'' which Jack directed for Monterey Peninsula College and ''Messugah-nuns'' which Jack also directed for Pacific Repertory Theatre.


---
Jack Stauffer will be performing a 90-minute cabaret with profits benefitting the Pancreatic Cancer Action Network. For details and tickets, click here.

---

---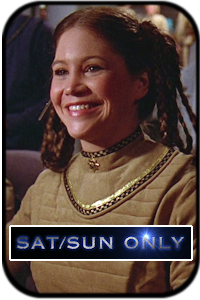 SARAH RUSH
CELEBRITY GUEST



Sarah Rush is an American actress, best known in television for her work in the original Battlestar Galactica. She narrated and starred in the 2005 documentary The Bituminous Coal Queens of Pennsylvania produced by Patricia Heaton and directed by David Hunt, which won the 2006 Heartland Film Festival Award. Rush was herself crowned Coal Queen in 1972.

For Sarah Rush, Battlestar Galactica was among her first regular TV series. Occasional appearances from that time period included Quincy, M.E., Happy Days, The Incredible Hulk, Monty, and others. Appearances became rarer after this period; Rush would play a guest role on a series once every few years, plus an occasional movie (The Nude Bomb, Joni, Talking to Strangers).

In 1998, her career had a resurgance starting with with spots on Everybody Loves Raymond, Chicken Soup for the Soul, and Friends. In 1999 her acting career continued to pick up speed as she won roles in Fangs, Max Keeble's Big Movie, and Catch Me If You Can.


---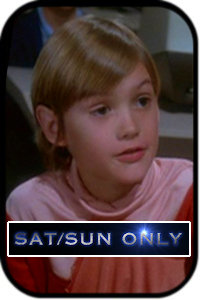 GLEN ERIC LARSON
INDUSTRY GUEST

Glen Eric Larson is the son of the late Glen A. Larson, the man behind some of the world's best-known prime-time television series: Battlestar Galactica (1978), Buck Rogers in the 25th Century (1979), Magnum, P.I. (1980), The Fall Guy (1981), Knight Rider (1982), and more.

Mr. Larson is attending both in the capacity of an Industry Guest, having grown up surrounded by and participating in many of the series', as well as a key guest for the Battlestar Galactica Cast Reunion March 12-15. Glen Eric portrayed ''Todd'' in the original 1978 Battlestar Galactica and ''Moonstone'' in the sequel series ''Galactica 1980''.

ALL-CON knows that our attendees are rewarded by informational talks, hearing directly from our guests their own skills and experiences. Glen E. Larson will be appearing with the Battlestar Galactica cast in addition to his own discussion panels focusing upon his father's shows and firsthand recollections of their creation and production.


---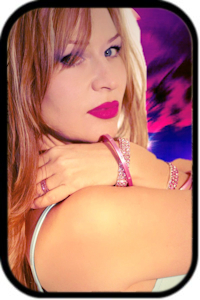 SAMANTHA NEWARK
VOICE ACTOR

Samantha is part of the iconic Hasbro brand and garners a global cult following for her nominated voice-over work as ''Jem'' and ''Jerrica'' in the much beloved cartoon series ''Jem and The Holograms. Also known for her guest starring roles as ''Ariel'' and ''Elise Presser'' in the original Transformers Generation One series. Steven Spielberg cast her as the gentle British voice of Peter Pan's mother in the much beloved feature film ''Hook'', and she starred in the campy horror flick ''Summer Camp Nightmare'' with Chuck Conners as rebel camper Debbie.

Among many other credits, Samantha started gracing International spotlights as ''Little Miss Dynamite'' a 9 year old singing protege and went on to work as a busy session singer and voice-actor in Los Angeles.

Her music, voice work and vocals are featured on block buster game titles such as God of War, Twisted Metal black and Wild Arms 3, Movie soundtracks, commercials and TV shows such as Smallville, Gossip Girl, The Ellen Show and the Kardashian franchise.

She was invited into the esteemed Leonard Cohen circle late 2007 as a back-up singer then recently toured extensively as a back up singer with the stadium worthy ''Bricks in the Wall'' belting out the Sights and Sounds of Pink Floyd.

Currently based in Nashville TN, Samantha has released 3 original Pop / electronica studio albums. She is currently promoting her 3rd studio release ''Hologram'' The release of the Jem and The Holograms collectors Funko Pops and also this summer, a brand new 35th anniversary Jem doll line from Hasbro and Integrity Toys.



---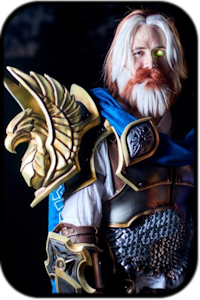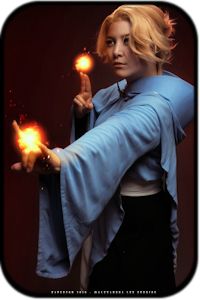 HOKU PROPS
COSPLAY GUESTS

HokuProps is a team lead by propmaker Chad Hoku and seamstress Sammy Hoku. Chad's background in 3D has him designing props and costumes digitally and utilizing different fabrication techniques to produce armor, props, and other costume components. Sammyís love for cosplay at a young age had her eventually studying fashion and costume design. She primarily works with fabric, covering all sewn requirements for cosplay projects. HokuProps is best known for their Lionhardt cosplay which won TwitchCon's 2016 Cosplay Contestís grand prize.
**Hoku Props is sponsored by TNT Cosplay Supply.



---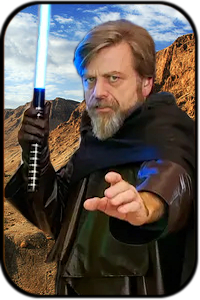 FLUKE SKYWALKER
COSPLAY GUEST

Cosplay Guest ''Fluke Skywalker'' raises much needed funds to help buy Star Wars toys and pay medical expenses for families staying at the Cincinnati Ronald McDonald House and Cincinnati Children's Hospital, along with the Dragonfly Foundation.

After making an international media buzz at the recent Comic-Con, this is his very first time ever attending a convention as a guest and his sole purpose is to benefit the charities so dear to him.

We, here at ALL-CON, ask for your participation and support to help F.S. help the families of children in need.

Photo ops are available throughout the convention for an online donation to his fund, which allows for him to maintain complete transparency. Cash/check/card will not be accepted. He deals only in philanthropy, as a true Jedi would.



---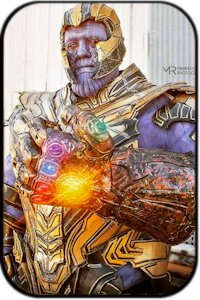 MAD TITAN COSPLAY
COSPLAY GUEST

Mad Titan Cosplay / Nick Glover has been prop and costume making since 2013. Nick Spends a lot of his time Volunteering for local cosplay charities, dressing as a superhero or characters and visiting underprivalaged, sick or at risk youth in hospitals, schools and churches. Nicks costumes have been seen in movies, television and theater. Buzz Lightyear and Thanos have both been on news broadcasts. Nick guests at conventions in Texas and Oklahoma and you can see his work all over the southwest. Nick uses many tools and trades at his disposal. He 3d designs and prints, is an EVA foamsmith, builds larger than life costumes, sculpts and fabricates prosthetics and masks, airbrushes, utilize FX makeup techniques, and much more.

Mad Titan Cosplay has won many awards including Best of Show at Dallas Fan Days, Fan Favorite in the Masters of Cosplay Grand Prix and several others as well. Mad Titan Cosplay has personally been featured in magazines and newspapers. MTC has received personal praise on Jeremy Renner and Lexi Rabi's personal social media accounts. There are many more exciting things that MTC is working on as well. MTC has a lot to bring to the table and will be debuting 4 new costumes at ALL-CON 2021.



---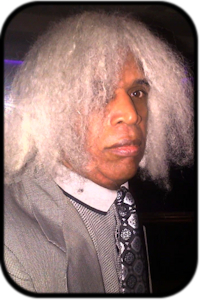 MARSHALL BARNES
SCIENCE GUEST

In 2018, Neil Turok of the Perimeter Institute told the BBC, "I think it's clear to me that there is some probability of us going backwards in time," he says. "In quantum physics, nothing is impossible...One should never say never, because some clever person will come along and tell you how to break the rule." In 2021, there is little doubt that Marshall Barnes, R&D Eng, is that clever person and at ALL-CON this year he will tell us all "how to break the rule". The internationally noted and followed research and development engineer in the last several years has made a number of major physics breakthoughs, including the first ever physical experiments that match predictions by Rainer Plaga for those which would prove parallel universes are real, and unified the work of a number of world renowned physicists into a continuum that explains how time travel to the past will work outside of Einstein's theories of Relativity.

Marshall is the author of the study, A Special Report: Temporal Escape, that identifies time travel to the past as the most reliable solution for saving Humanity from an extinction level event - published not long before the Doomsday clock was moved to 100 seconds to midnight and the coronavirus began to make threatening headlines. Marshall is the most funded and equipped researcher so far, working on making time travel a reality and not just theoretical speculation, because he believes our lives just might depend on getting the job done. Do not miss him at this year's ALL-CON!



---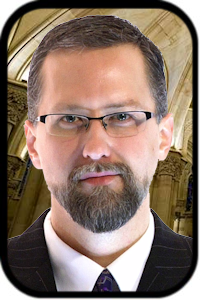 CHRISTOPHER R. MIHM
INDUSTRY GUEST

Christopher R. Mihm is the writer, director, and producer of the films of the "Mihmiverse," a series of award-winning, loosely interlinked feature-length films which pay homage to 1950s-era "drive-in cinema."

Mr. Mihm's filmmaking career began in 2006 with the release of his first retro-styled film, "The Monster of Phantom Lake." Made on a nearly non-existent budget, the film went on to garner much critical acclaim, appear in numerous film festivals, win multiple awards and, to this day, continues to screen across the world.

Since his first film, Mr. Mihm has released one new as-authentic-as-possible 1950s-style feature a year, many of which have received numerous accolades, nominations, and awards. "Attack of the Moon Zombies" raked in the most 2011 Dead Letter Awards at mailorderzombie.com. "House of Ghosts" beat out several big budget films to win the coveted Rondo Hatton Classic Horror Award for Best Independent Feature in 2012. Mr. Mihm's ode to the "big bug" films of the 1950s, "The Giant Spider," won the Forrest J. Ackerman Film Award at the Famous Monsters of Filmland Film Festival and the Best Action/Horror Feature award at the Highway 61 Film Festival.

Christopher R. Mihm has been featured in many publications, both online and off, including SCI-FI Magazine, Screem, Famous Monsters of Filmland and Scary Monsters Magazine. Mr. Mihm was the recipient of the first-ever Roger & Julie Corman Intrepid Filmmaker award at the ninth annual Fargo Fantastic Film Festival, won the Best Director award from mailorderzombie.com and received the key to the city of Forest Lake, MN, where July 30th was officially declared "Christopher R. Mihm Day."



---